Honourable Mention - Awwwards 2019
The Exclusive Network is not your regular travel agency. Not even close.

TENco is an "experiences agency", that thrives to give its customers the best time of their lives.

Once a member, you become part of an "inner circle", a limited group of extremely privileged people

with access to an even more limited set of events, destinations, restaurants, products and hotels.

Our aim was to create a visual identity, communication materials and website that would reflect

the brand values and attract the most exclusive clients in the world.
TENco is a truly unique company and for that we carefully designed a truly unique solution.

We created an elegant, sophisticated logo, which consists of ten different elements,

representing the ten distinct services that TENco has to offer.

The logo's wide kerning and the open spaces allow to illustrate the company's

openness to a world of endless possibilities and the use of a serif typography mirrors its classical, luxurious and timeless core-values.

Furthermore, embodying a modular element, with hints of gold exclusivity and prestige,

encourages the customers to desire TENco's tailor-made experiences.
The brochure's editorial work is singular and exclusive.

Every page echoes glamour through its hand-picked photographs, delicately chosen for each purpose.

Moreover, we designed a welcome-kit that resembles everything described above,

with exquisite materials and refined finishing touches.
As a result, TENco managed to exceed its expectations and number of subscriptions.

It already counts with exclusive members such as Adil Rami, Rose Bertram, Pamela Anderson and other well-known celebrities.
In addition, TENco already made partnership with solid luxury brands such as Brunello Cuccinelli and Four Seasons.

Press for a National Newspaper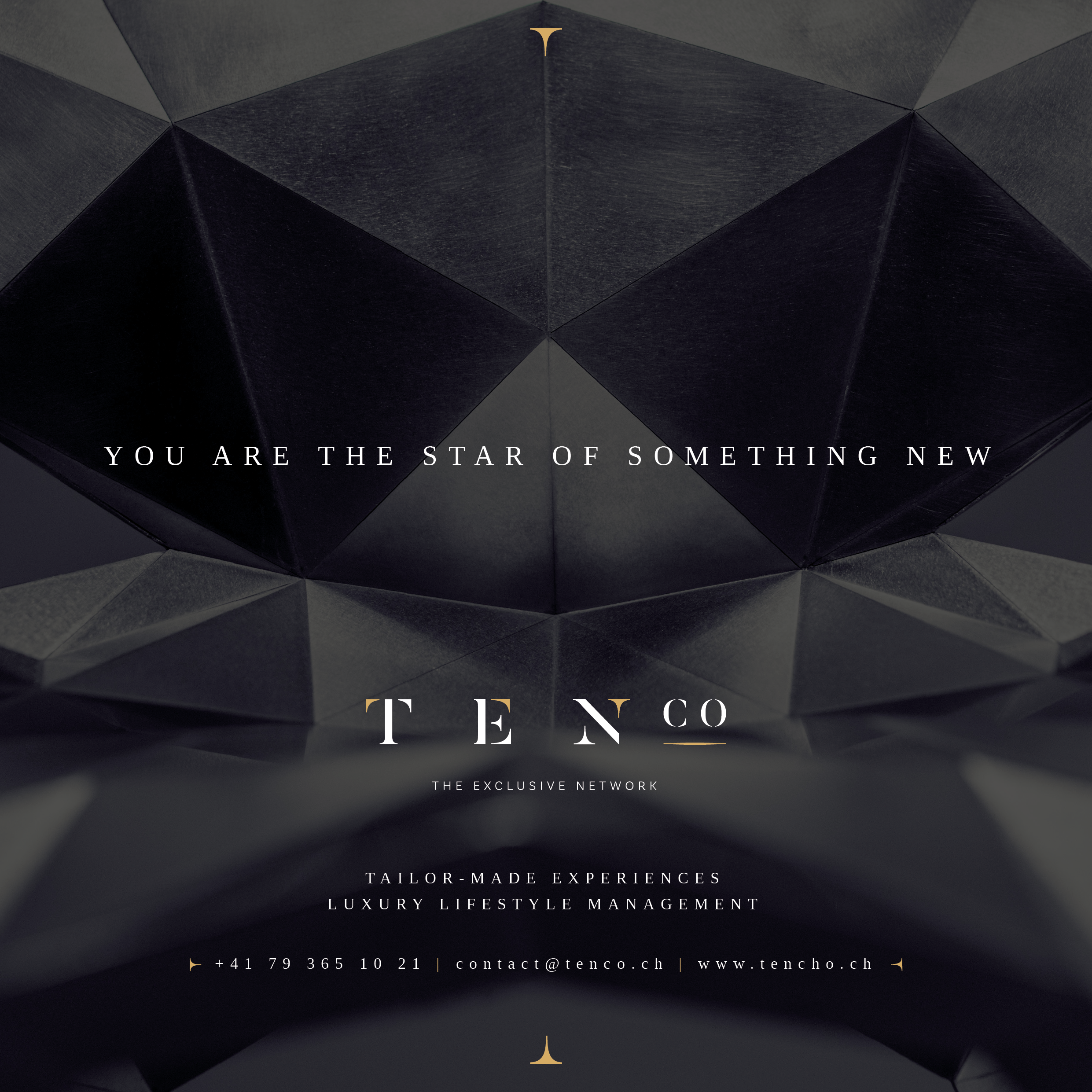 Check out the complete brochure

here

.
︎